Chief construction advisor hails says new guidelines will help firms adopt BIM successfully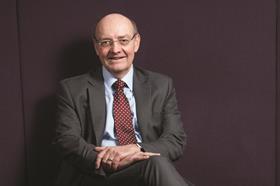 A set of standards designed to overcome problems faced by firms working on Building Information Modelling projects will be published later this month.
The standard – PAS 1192-2 – sets out how to share information on BIM projects and will be made available to public and private sector clients for use on jobs.
The standard is designed to eliminate clashes between firms using different BIM practices and software, leading to costly delays and conversion costs.
Compliance with the standard will be mandatory on all public sector jobs from 2016, as part of the requirement under the government's construction strategy for them to be delivered using BIM level two from that year.
Peter Hansford, the government's chief construction adviser, said the standard was the first of its kind "anywhere in the world" and would "ensure level two BIM can be adopted successfully".
Jonathan Griffin, head of market development for construction at the British Standards Institute, said adoption of the standard would give UK construction firms a "genuine competitive advantage around the world".
The PAS 1192-2 launch follows months of talks between the British Standards Institute and stakeholders, including the government, software manufacturers, trade associations and construction firms.
Building understands software providers Bentley and Autodesk will launch products compliant with the standard in due course.
Other stakeholders included trade associations the Institution of Civil Engineers (ICE) and the RIBA, government clients the Ministry of Justice and Transport for London, and construction firms Skanska, Kier, Parsons Brinkerhoff, Atkins and URS Scott Wilson.