Heads of WYG, Buro Happold and Pell Frischmann among those to recieve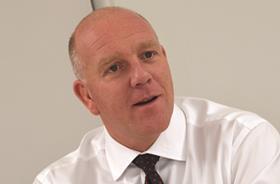 The bosses of WYG, Pell Frischmann and Buro Happold have all received gongs from the Association of Consulting Engineers at its annual awards.
Paul Hamer, chief executive of WYG, was given the Sterling Award, which recognises achievements in business in a short space of time; Paul Westbury, chief executive of Buro Happold, was named chief executive of the year; and Bill Frischmann, chair of Pell Frischmann, was given a lifetime achievement award.
Sir John Armitt, former chair of the Olympic Delivery Authority, was also given a special award for being an "engineering ambassador".
Dr Nelson Ogunshakin, chief executive of ACE, said the number high quality contenders for the awards showed the industry was in "rude health".
He added: "These winners represent the very best business leaders in the European consultancy and engineering industry, but choosing between all the nominees gave the judging panel many sleepless nights."
Hamer, winner of the Sterling award, has steered WYG through a tough financial time from a loss of £29m in 2011, through a subsequent debt restructuring and office closures, before returning to profit in 2013.
He said it was a "great honour" to receive the Sterling award.
"I'm delighted to have been chosen from a shortlist of candidates each of whom demonstrates the wealth of talent which exists within the leadership of the European engineering and consultancy industry," he said.
After being named chief executive of the year, Westbury praised the "tremendous group of engineers" at Buro Happold.
He said: "Ours is an amazing profession; we have the opportunity to shape innovative and essential solutions for many of the issues facing society today and in the future, working alongside incredibly talented engineers"