Engineering and environmental consultancy sees profit boost after revenue grows 10%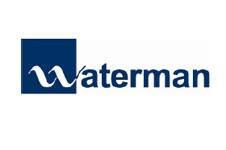 A focus on the UK has boosted profit at Waterman Group by 64% to £1.8m over the second half of 2015, according to the firm's latest half-year results.
The engineering and environmental consultancy saw revenue grow 10% to £45.4m, up from £41.4m for the same period the previous year.
The growth comes despite lower earnings from the group's Australian operations due to a weaker Australian dollar.
According to Waterman the results are the outcome of a strategy which has seen the firm focus on more established and stable markets in the UK, Australia and Ireland. Waterman generated 90% of its revenue from the UK in 2015.
Adjusted operating profit margin increased to 4.1% from 3.3%, which is on track to meet Waterman's aim to achieve a profit margin of 6.0% by 2019.
Commenting on the Interim Results, Nick Taylor, Chief Executive said: "Waterman's performance continues to strengthen. With the UK markets generating 90% of revenue."