Engineering giant posts solid results for year to March 2015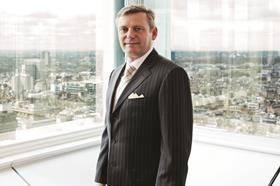 Atkins inched up profit margins closer to its 8% target in full-year results for the year to March 2015, on the back of profit growth in its UK, Middle East, North America and Asia Pacific divisions.
The UK-based engineering giant said its underlying operating margin increased to 7.6% over the period, up from 6.7% the previous year.
However, pre-tax profit for the period fell 6.6% to £106.7m, down from £114.2m. Atkins said the fall was attributable to £15.6m of exceptional costs incurred over the year - including £4.4m for a failed acquisition, likely to be for its failed bid for Parsons Brinckerhoff - and this did not reflect the underlying performance of the group.
Underlying pre-tax profit - which stripped out these exceptional costs - rose 14.6% to £121.9m, up from £106.4m. Atkins' overall revenue remained unchanged at £1.8bn.
In the UK, the firm posted a 2% rise in operating profit to £59.4m, up from £58.1m, while revenue declined 9% to £835.6m, down from £922m. The UK division's operating margin increased to 7.1%, up from 6.3%.
Atkins said the UK business enjoyed an "improved" second half of trading, although over the year the division was negatively impacted by a downturn in the aerospace market and contract negotiation issues in rail.
Meanwhile, the UK highways and transportation and design and engineering businesses were boosted by increased UK government infrastructure investment, while subsidiary consultant Faithful & Gould "performed well with continued signs of recovery in the market".
Atkins chief executive Uwe Krueger (pictured) said: "We have delivered good results with solid growth in profitability and excellent cash performance. Margin progression has continued towards our 8% goal and the outlook remains positive."
Speaking to Building, Nick Roberts, Atkins chief executive for the UK and Europe, said: "We've shown real resilience in the face of a competitive market in the UK, and I'm optimistic for the year ahead."
Despite construction industry concerns arising this week over indications the government is cooling on infrastructure investment - after George Osborne used his Mansion House speech to say he will legislate to prevent future governments running capital and current spending deficits, and reports emerged the government will not respond to the Davies Commission findings on airport capacity until the end of this year - Roberts said he was not "perturbed" by the developments.
He did however call on the government to make a "swift decision" on boosting airport capacity once the Davies Commission publishes its report, expected later this month.