SSE Renewables boss tells business summit wind sector fell behind rivals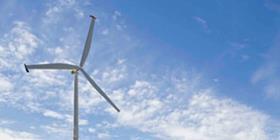 The UK wind industry 'died at birth' due to a lack of investment in the 1970s and 80s, the boss of one of the country's largest renewable power companies has said.
Jim Smith, managing director of SSE Renewables, said the UK failed to capitalise on early innovation in the sector and fell behind its main European rivals, including Denmark.
But Smith said UK power companies were now starting to redress the balance – SSE Renewables is planning to develop or extend several wind farms, including the proposed 370MW Viking Energy wind farm on the Shetland Islands.
Smith made the comments in a speech to the British Business Embassy summit on energy at Lancaster House – one of a number of summits arranged by the UK government to capitalise on the international exposure offered by the London Olympics.
Energy giants including Centrica, National Grid and EDF were among the companies touting for business.
Sam Laidlaw, chief executive of Centrica, told delegates the UK private sector "stands ready" to deliver the required investment in the UK power network.
He said power companies would need to establish "more collaboration and joint ventures" with investors to achieve their goals.
Steve Holliday, chief executive of National Grid, admitted the UK power industry needed to recruit "thousands of engineers and scientists" to meet the UK's power needs.
Borrowing one of the slogans of the London 2012 Games, he urged the government to "inspire a generation" of young engineers to enter the industry.
Humphrey Cadoux-Hudson, managing director of nuclear new build at EDF Energy, said the UK had a "huge opportunity to be a leader in renewable energy, including nuclear."