UKGBC embarks on project to ensure buildings live up to standards promised by developers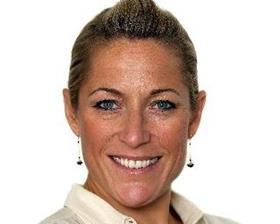 The UK Green Building has embarked on a drive to ensure commercial buildings live up to the energy performance standards promised by developers.
Launching a research project which will focus on how to maximise building performance, the UKGBC claims there is a "performance gap" between the expected or designed performance of a building, and the actual performance once delivered.
A task group conducting the research will attempt to find out what companies are currently doing regarding building performance, as well as determine best practice, and identify "gaps and barriers" that need to be overcome across the whole industry.
Julie Hirigoyen (pictured), CEO of the UK-GBC said: "Huge cost, carbon and productivity benefits can be gained through a closer focus on the performance of buildings as we design, construct and operate them.
"Following the COP21 deal, this is just one of the ways in which the UK industry is showing its leadership and ambition."
The task group is made up of representatives from Atkins, BuroHappold, Saint-Gobain, British Land, Derwent London, Tarmac and BBP.
Duncan Price, director of sustainability at BuroHappold, said: "Leading clients are looking beyond compliance to realising the multiple benefits of building performance including improved productivity, lower running costs and reduced environmental impact.
"This collaborative research will guide us all in how to achieve those benefits."
The project will report its findings in late April this year.