The 1,000-bed building for Kings College London is due for completion in 2020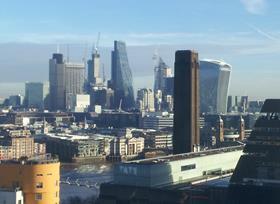 Unite Students has bought a new 1,000 bed development site in London, marking the firm's first major build in the capital since 2013.
This purchase is still subject to planning consent and is being supported through planning by Kings College London.
The site, which has a total development cost of around £195m, is located on Middlesex Street, between Liverpool Street and Aldgate stations, and is planned for completion in time for the 2021/22 academic year.
London is home to more than 300,000 students but the firm said the market in the capital remains significantly undersupplied for them, with only 81,000 purpose-built beds currently in operation.
Richard Smith, chief executive of Unite Students, said: "This reflects our strategy of building long term partnerships with the UK's top universities in strategically important locations where there is a shortage of affordable, high-quality student accommodation."