Developer Unite has won planning approval for a £42m student accommodation scheme in the centre of Portsmouth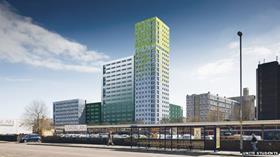 Unite said it had received planning permission from Portsmouth council for its redevelopment of a 0.8 acre site in the city centre, which will provide accommodation for 836 students.
The Greetham Street site is being acquired from the council.
Completion of the scheme is scheduled for the 2016/17 academic year.