Chief executive confirms redundancies blaming continued slow market for Green Deal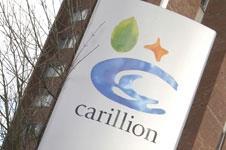 A major slimming-down of Carillion's energy services business due to the faltering Green Deal market will cost up to 1,000 jobs, the firm's chief executive has said.
The contractor announced the move last month, blaming a continued slow market for the government's flagship Green Deal programme and its expectation that the Energy Companies Obligation (ECO), which targets works in "fuel-poor" households, "may now be subject to further delays".
Carillion said then that it expected the "restructuring" to incur "total non-recurring operating charges of some £40m in 2013".
At the time there was speculation that job cuts could be of the same magnitude as when the company laid off 1,400 people last year due to the cut in the Feed-In Tariff for solar panels, as that also resulted in a £40m charge.
This week, Carillion chief executive Richard Howson told Building that "approaching 1,000 people" would lose their jobs and called on the government to market the Green Deal better and simplify the signing-up process.
He said: "The appetite of the public and business to invest in their properties […] has been very disappointing. I would like [the government] to review the process.
"It takes six or seven hours to do a Green Deal assessment on a simple domestic property. It's a very complicated process.
"I also feel the government should market the Green Deal centrally. Most people on the street wouldn't be able to explain it and probably wouldn't have even heard of it."
Howson said uptake of ECO had been slower in the second two quarters of 2013 than Carillion had expected but reiterated the firm's support for this programme and the Green Deal.
"We are still committed to the enhancement of domestic and commercial properties because we believe that this is the key to reducing the country's carbon footprint and offsetting continual energy price rises," he said.
Carillion's energy services business is largely made up of Eaga, which was acquired for £298m in 2011.