Cambridgeshire and Peterborough Combined Authority teams up woth 15 housing associations to build homes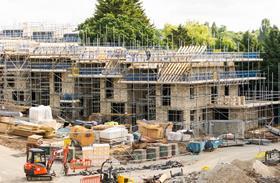 Fifteen housing associations have joined forces with the Cambridgeshire and Peterborough Combined Authority to deliver up to 40,000 affordable homes over the next 20 years.
Last March, Cambridgeshire and Peterborough negotiated a devolution deal to give them greater powers to run their area, and were the first devolved authority to be allocated a specific housing grant worth £170m.
The collaboration, called Homes for Cambridge and Peterborough, will use this grant to build housing of mixed tenure, including affordable rents, and will start by building at least 2,000 additional affordable homes by 2021.
According to the Home Truths 2016/17 East of England report, Cambridge was the third most expensive place to buy a home in the region in 2016, with the average house price of £302,679 nearly 17 times the average local salary.
Homes for Cambridgeshire and Peterborough collectively own and manage 48,277 homes in the areas. Every year, the housing associations involved add almost £100m to the local economy and support over 1,000 jobs.
As part of this new deal, they will match every £1 of the Combined Authority's investment with up to £6 of their own.
Alan Lewin, chair of homes for Cambridgeshire and Peterborough, said: "As the first devolved authority to be established with its own housing grant programme, this is a ground-breaking collaboration for Cambridgeshire and Peterborough."
Housing associations in Homes for Cambridgeshire and Peterborough
Accent House
Aldwyck Housing Group
BPHA
CHS Group
Clarion Housing Group
Cross Keys
Flagship Group
Hastoe
Havebury Housing Partnership
Hundred Houses Society
Hyde Group
Luminus Group
Longhurst Group
Metropolitan
Sanctuary