UK BIM Alliance to publish document in the next three months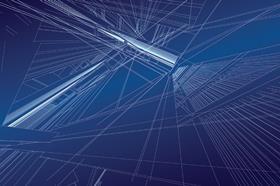 A white paper set to be published by the UK BIM Alliance in the first quarter of this year will focus on competency and the flow of information, the organisation has said.
In a briefing paper published last week, the group said the flow of correct information has been repeatedly highlighted in reports as key to boosting construction's productivity.
UK BIM Alliance, an umbrella organisation funded by firms, also acknowledges frequent references to 'competency,' a term used 236 times in different guises in the Hackitt Report.
"The collapse of Carillion and the Grenfell Fire are significant failures of the industry where a poor attitude to competence played a significant part," the briefing paper states.
"Competence (ensuring the Right People ask the Right Questions and know what do with the answers) and Information Flow (answering those questions with the Right Information at the Right Time) are inextricably linked," it adds.
UK BIM Alliance has been working with the Construction Industry Training Board, who has asked for evidence to support a funding stream around the development of a competency framework.