Boss Tom Bloxham says sites could not continue safely
Urban Splash has stopped work at all of its sites and factories. The modular housebuilder said work could not continue safely in the face of the coronavirus pandemic.
In a statement, the company's chair Tom Bloxham said it had become increasingly evident that it was impossible to keep them open safely.
He said: "We made the very difficult decision to temporarily close down all of our sales offices, our show homes, our modular factory and our building sites.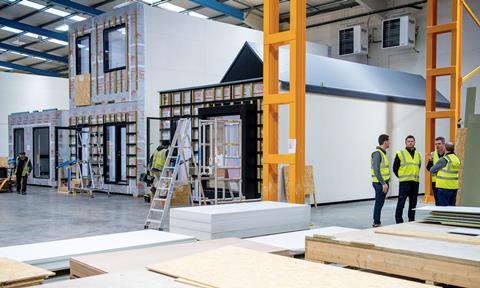 "We did not take this decision lightly. The health and safety of our team and our responsibilities to the elderly and the most vulnerable in society have been foremost in our minds, however we also have many self-employed site operatives who are facing economic uncertainty, and we have customers waiting for their homes to be completed."
Bloxham also said that while it was the right decision for his firm to stop work it did not mean it was right for all businesses.
He said: "Every site is different and in making this decision we are not in any way judging others who are able to continue to trade, and we will continue to support our friends, partners and suppliers who are able to and want to continue to work."
Bloxham also confirmed that all employees would be able to work from home or be placed on furlough.
He said the firm would pay full-pay to all whether working from home or on furlough for as long as possible and would review the situation regularly.
Last year Sekisui House, the Japanese housebuilder, took a 35% stake in the Manchester-based developer, investing £22m in the firm.
Homes England, the government's housing delivery agency, took a 5% stake in the new business worth just over £3m, and provided an initial debt facility of £27m, while We Buy Any Car founder Noel McKee also invested in the operation, worth around 5%.