National Audit Office warns of rising demand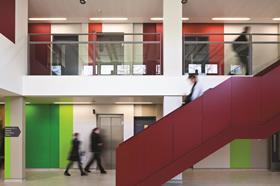 The National Audit Office has warned a quarter of a million extra school places will be needed in England by autumn 2014 to meet rising demand.
The demand for places is being driven by the birth rate rising more quickly than at any time since the 1950s.
The spending watchdog said there were signs of "real strain" on places, with one in five primary schools in England full or near capacity.
In total, 256,000 new school places are needed by 2014-15 - 240,000 of them in primary schools, it said.
London has the greatest need, accounting for 37% of the extra primary places required, according to the NAO. But there are pressure points in Leeds, Manchester, Bristol, Cambridgeshire, Derby, Hampshire and other areas too.
Ministers say 80,000 extra places have been created and demand will be met.
Labour has denied the government's claim and accuses the coalition of creating a "crisis".