Nuclear giants have been granted another five years to improve performance on the mammoth decommissioning project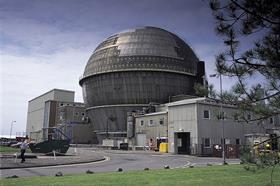 Construction giants URS, Amec and Areva will be kept on to manage the Sellafield nuclear decommissioning programme for the next five years despite stinging criticism of the programme's progress to date.
The Nuclear Decommissioning Authority (NDA) announced today that it would be keeping the consortium, called Nuclear Management Partners (NMP), on to run the site for the next five years.
The consortium was appointed in 2009 on a 17-year contract, which is reviewed every five years.
The extension comes despite a National Audit Office report, published last year, which concluded there had been up to £1bn of cost overruns on the project.
John Clarke, chief executive of the NDA, also said in June that there had been "real disappointments" with the performance of NMP.
But today, Clarke said it was the "right decision" to give NMP "further time to bring about the improvements in capability and performance at the site that we and they are looking for".
He added: "Whilst progress is being made on a number of fronts we will require significant improvements during the next period.
"We have had extensive discussions with NMP and made clear where these improvements must be made. We will continue to monitor performance closely and remain focussed on achieving our goal of safe, effective, value for money decommissioning at Sellafield – as we are seeing elsewhere across our portfolio of sites."
Tom Zarges, chair of NMP, said the job at Sellafield was "unprecedented".
He added: "We have learnt an enormous amount about the challenges of the site and the areas that we need to focus on looking forward. We believe we are well placed to build on our progress to date and deliver improved performance in the next period."
Baroness Verma, parliamentary under secretary of state for the Department of Energy and Climate Change (DECC), said: "Sellafield remains the government's top priority in our nuclear decommissioning programme. We support this decision to extend the contract which will build on skills and expertise at the site and the progress made so far."
Clive White, president of AMEC's European clean energy business, said the first five years of the contract had been a "steep learning curve".
He added: "We will use the experience we have gained to ensure this programme continues to be carried out safely and effectively, delivering value for money to our customer and the UK taxpayer. We will be focused on accelerating the clean-up of the high hazard legacy ponds and silos, which are acknowledged as the priority area."