Increased offer represents 20% hike on previous bid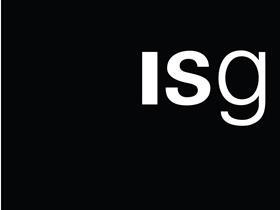 US investor Cathexis has upped its cash offer for contractor ISG to £85m, a 20% hike on its previous £71m takeover bid.
Cathexis says today the increased offer "is final and will not be increased further". ISG has put out an initial response advising shareholders to "take no action" and will make a formal response once the full terms of the offer have been published.
The increased offer is for £1.71 per share. In response ISG's share price increased 15% to £1.67 in early trading.
The upped offer comes after a seven-week war of words between the two parties over the merits or otherwise of a takeover, and over the future strategy of ISG.
ISG's board rejected Cathexis' earlier offer saying it was "inadequate" and few shareholders backed it - as of Tuesday this week just 1.7% of ISG shareholders had backed the original bid and, combined with Cathexis' 29.6% shareholding in ISG, Cathexis had effective 31.2% support for the takeover.
Cathexis argues ISG is better-suited to private ownership rather than listing on the London stock exchange due to the volatile and cyclical nature of the construction market, noting that problem legacy contracts caused ISG to post a profit warning in December, prior to its takeover bid.
On Wednesday ISG said the cost of closing out some of these legacy contracts has increased further since the profit warning in December, but that trading would be in line with expectations set in December due to the offsetting effect of better than expected trading in its fit-out and engineering businesses.
Shareholders have been given until 17 February to respond to the increased offer.
Cathexis' increased offer represents a 140% premium on ISG's closing share price on 19 December 2015 prior to the initial offer.