Number of young people considering an apprenticeship up by 14%, according to housebuilder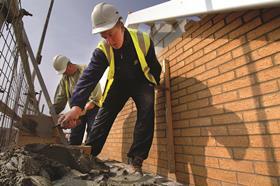 Choosing a construction apprenticeship as a career path has become a more attractive proposition for both potential apprentices and their parents, a survey has revealed.
But housebuilder Redrow's second annual apprenticeship report has also shown that low wages are still a significant barrier for many students who might consider an apprenticeship.
The survey, which questioned 1,003 15-21 year-olds and 1,002 parents of 15-21 year-olds, revealed perceptions of construction were improving with a 14% increase in young people considering a job in the sector this year.
The proportion of 15-21 year-olds considering a career in the sector rose to 62%, while the number of parents discussing a career in construction with their children also increased.
This year's results showed an 8% increase in the number of young women (24%) considering a career in construction compared to just 16% in 2017.
The number of young people who felt the industry was male-dominated dropped by 19%, with 36% saying this was true compared to 55% last year.
But the findings also revealed there were still significant obstacles to students taking up apprenticeships.
Low starting wages were the biggest barrier to young people accessing apprenticeships, with 42% people saying that an increase in first year wages would incentivise them into the system.
Further financial implications were expressed by parents with more than one in ten (12%) saying the loss of benefits when a child started an apprenticeship (including cuts to child benefit and child tax credits) was a problem.
Karen Jones, head of human resources at Redrow, said: "Money is a barrier for apprenticeship take up. At Redrow, we pay a first year starting wage of £4.75 per hour, 35% more than the standard rate and therefore recommend that first year wages are raised closer to the National Minimum Wage.
"We also recommend that families keep access to benefits when their child starts their apprenticeship. If the government wants to increase apprenticeship uptake and wants to advance social mobility, reducing the financial burden for young people and families is vitally important."