But profit at civils business jumps as firm eyes growing workload
Vinci UK has said turnover from its civil engineering business was £26m below expectations thanks to covid site closures on Crossrail and delays to the start of HS2.
Overall, the UK division of the French giant reported revenue of £857m across 2020, down from £909m in 2019.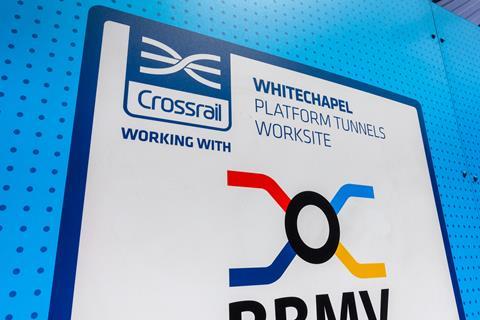 It said turnover had dropped across its various divisions during the covid-19 crisis because of productivity issues, as well as delays and cancellations to new jobs. Pre-tax profit fell 5% to £16.2m.
Vinci said its Taylor Woodrow civil engineering business had seen its revenue fall 12% short of expectations due to delays on HS2. Income edged up to £172m from £164.5m last time but despite the shortfall in expected turnover the division's pre-tax profit jumped 71% to £2.9m.
And the firm added that it was budgeting for an income of £241m this year and £313m next as more infrastructure schemes get up and running.
>> Keller's HS2 work delayed by protestors and covid
Vinci is building the N1 and N2 sections of phase one in a joint venture with Balfour Beatty. These deals cover the section of track between the Long Itchington Wood Green tunnel to the Delta Junction/Birmingham Spur and from the Delta Junction to the West Coast Main Line tie-in and are worth around £5bn in total.
A Balfour Beatty, Vinci and Systra joint venture is also building HS2's £1.1bn Old Oak Common station in west London.
Vinci added that while most of its projects had remained open during lockdown its work for TfL, including its work Crossrail's Whitechapel Station, was forced to stop for several months.
Turnover at the contractor's building division, the firm's biggest, also fell away because of the pandemic and two jobs being pulled.
Revenue fell to £381m, in comparison to £429m the year before. But it said turnover this year was expected to return to 2019 levels although it admitted much of this was coming from two regions – the north-west and London and the south. Pre-tax profit remained flat at £8.7m.
The firm also said it had furloughed 545 of its 3,532 staff – although it did not say how much it had claimed from the government's Coronavirus Job Retention Scheme initiative – and that 10% of its workforce had experienced covid-19 symptoms. It added that it shelled out £833,000 on redundancy costs during the year.