Firm undergoes management shake-up as Bruno Dupety replaces long-time boss John Stanion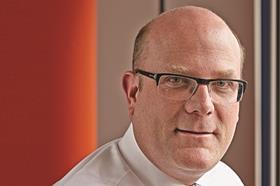 Vinci has culled two directors from the top of its UK business amid a wider shake-up following the appointment of a new chief executive to replace long-time boss John Stanion.
Vinci announced last Friday (3 October) that it had appointed Bruno Dupety as its new chair and chief executive to replace Stanion, who the firm said had retired from the firm after 22 years "with immediate effect".
Vinci this week confirmed Dupety's appointment had heralded further departures from the business, with Vinci Construction UK managing director Andrew Ridley-Barker exiting along with commercial director Paul Tuplin. Neither Ridley-Barker or Tuplin are to be replaced.
Building understands the departures were directly linked to Dupety's appointment, as the incoming boss wanted to put his stamp on the firm and preferred to work with fewer managing directors.
Dupety, who will also act as international director, began his career as a civil engineer and joined Vinci in 1999. His most recent role was that of chairman and chief executive of Vinci's engineering armSoletanche Freyssinet as well as executive vice president of Vinci Construction.
Responsibility for Vinci's UK building business now falls to Chris Hamer as building managing director, with Tony Raikes continuing as managing director of the firm's facilities business.
Vinci also said Graham Stanley, managing director of subsidiary Taylor Woodrow, would retire at the end of the year, with his role taken by current Taylor Woodrow deputy managing director Julian Gatward. Vinci said this change was not connected to the appointment of Dupety.
Ridley-Barker worked for Taylor Woodrow between 2001 and 2007 when he joined Vinci as operations director. He became managing director of the UK business in April 2011.