Vinci Construction has won the job to build a new £60m manufacturing facility for Jaguar Land Rover in Solihull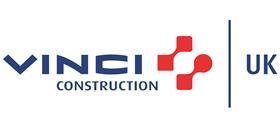 Vinci has been chosen as the preferred bidder for the project, which involves the construction of a new car assembly plant at Lode Lane and will involve the demolition of up to 400,000 sq ft of existing factory space.
According to construction database Barbour ABI, plans were submitted for a two-storey plant covering around 1.2m sq ft earlier this year, but have since been revised to a single storey building on the same floor plate of 600,000 sq ft.
The new building will house a part of the manufacturing process called 'body-in-white' where the pressed metal panels are assembled to form the main frame and body of the car.
Work is expected to get underway in January 2013.