Scheme has £20m price tag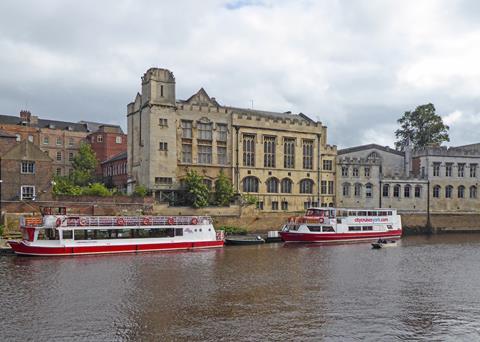 Vinci has started work on the £20m job to refurbish Guildhall in York that Interserve was booted from more than 12 months ago.
The job that has been at a standstill since Interserve was removed from the job by the city's council last April.
The two-stage contract was ended after costs came in over budget on the first stage.
The council restarted the tender process last August.
The Guildhall is a collection of Grade I, II* and II listed buildings – built around the 15th century hall and riverside meeting room.
Surveys have revealed significant structural problems with the tower on the north side of the site, which is currently subsiding and cracking. The main roofs are also in need of replacement to prevent further water ingress.
Vinci's teams began work earlier this month and the job will see the building stabilised through major underpinning and protected from water damage.