But housebuilder formed from Bovis-Linden merger says demand for homes now strongest in years
Housebuilder Vistry slumped to a £12m loss in the first half of the year as it grappled with the impact of the coronavirus pandemic.
The firm reported a pre-tax loss for the six months to 30 June of £12.2m, compared to a £72.5m profit reported in the 2019 interims of Vistry's predecessor Bovis Homes.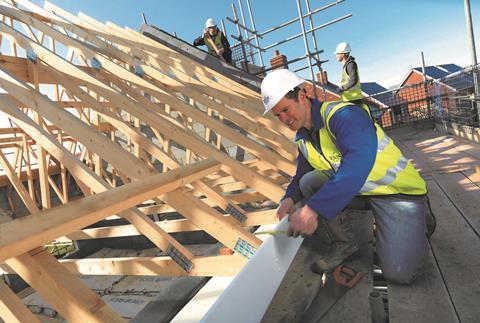 The firm said revenue rose by 28% to £606m in the first half, albeit without taking account of the business having effectively doubled in size since last year, following the January merger with Linden Homes and Galliford Try Partnerships which formed Vistry.
When the past revenues of the newly acquired parts of the business are taken into account, however, the £606m figure represents a revenue fall of 47%.
Despite the fall in profit, the firm said it had made a very strong start to the 2021 financial year, with sales per site per week 20% above the same figure at this point last year.
The firm said that despite the loss reported for the half year, it was expecting to make a profit of between £130m and £140m for the full year, and that if the market remained stable it was looking to step up production in 2021 and more than double profit.
The firm said it expected to realise merger synergies of £20m in 2020, before achieving the full run rate of £44m to be achieved by end of 2021, with minimal construction cost inflation expected. It hopes to report £310m of profit in 2021.
The loss comes after private completions fell by two thirds in the first half of the year, with the sale of homes to housing associations dropping by 80%. While the firm's partnerships business saw completions fall much less steeply, the business also had to absorb £15.4m of exceptional costs, including £10.2m of costs related to the covid outbreak.