However housebuilder to report £140m 2020 profit after strong trading in second half
Housebuilder Vistry has said its housebuilding completions fell by a third last year because of the covid-19 pandemic.
Despite this the firm said it was set to hit revised profit expectations for the year.
In a City trading update covering the 2020 calendar year, the housebuilder – which formed from a merger of Bovis Homes and Galliford Try's housebuilding and housing partnerships businesses exactly a year ago – said it had benefitted from strong trading in the second half of the year, with sales per site per week 15% up on 2019.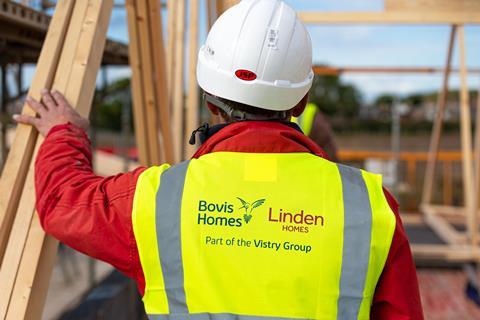 The firm said strong demand had enabled it to end the year with net cash of £38m, and will report a profit before tax "at the top end" of expectations at around £140m in full results in February.
But despite the bounce back in the second half of the year, the firm said it managed only 4,652 completions in its traditional housebuilding business, 32% down on the 6,884 completions reported by Bovis and Galliford Try prior to the merger in 2019. The drop is a legacy of the spring hiatus in the market when construction sites closed in the first covid lockdown.
The firm's partnerships housing business – which develops and builds homes for councils and housing associations – nonetheless saw development volumes increase by 28% and contracting volumes by around 10%, which the firm described as "excellent progress".
Given healthy forward sales, the firm said it is now confident of its ability to deliver pre tax profit of at least £310m for the 2021 year.
This is despite the "wider market uncertainty" stemming from the most recent lockdown, and the March end to both the stamp duty holiday and existing Help to Buy scheme. It said it experienced no impact on sales from the November lockdown, with sales per site per week running 20% ahead of 2019 during the period, and that so far it had seen no impact from the latest lockdown currently underway.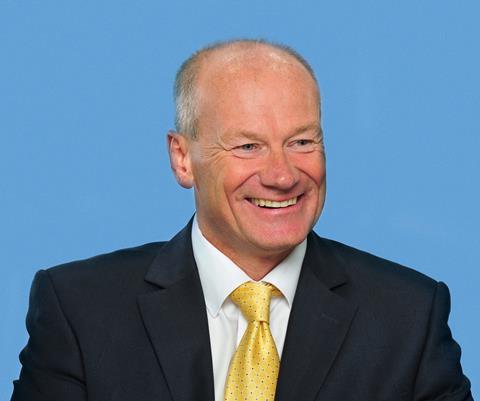 Greg Fitzgerald, Vistry chief executive (pictured, right), said he was "incredibly proud" of the group's performance through the pandemic. He said: "Vistry Partnerships has made excellent progress against its ambitious growth strategy in 2020 with a near 30% increase in mixed tenure completions. The Group has strong forward sales and is well positioned to deliver a significant step-up in profitability in 2021.
"Given the robust balance sheet position, the Board now expects to resume dividend payments with a modest final dividend in respect of FY20."
Shares in Vistry opened up 3% on the news but fell back quickly as other housebuilders experienced share price falls in early trading.
David O'Brien, equity analyst at Goodbody, said Vistry's update "painted a positive picture" entering 2021. He said: "All eyes are now on the end of March and the pending changes to the Help to Buy scheme and the end of the stamp holiday which have been very supportive to activity levels since the covid crisis began."