Contractor VolkerStevin is set to create a new beach in Colwyn Bay, North Wales.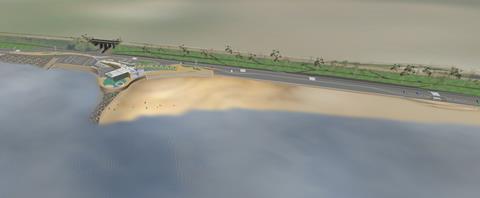 The firm will pump hundreds of thousands of tonnes of sand to create the new beach in as part of the regeneration of Colwyn Bay, which has already seen more than £8.5m spent on transforming Parc Eirias into a new events centre and training academy for the Wales Rugby Union, revamping Theatr Colwyn and improving the town centre's streetscape.
A further £5m has been spent improving the town's waterfront and sea defences, including a new watersports centre, Porth Eirias, built by Wynne Construction, which is scheduled to be opened this spring.
The sand will be sprayed onto the town's waterfront from an offshore barge, which will then landscaped by bulldozers to form a new, family-friendly beach.
VolkerStevin is due to begin construction in March and will be responsible for recharging the beach to the West of Porth Eirias for some 800 metres, creating a dry sandy beach, up to 50 metres deep.