First signatures come amid controversy over Gove threats to ban laggards despite delays in sending out contracts
Story updated with latest signatories at 7.50am on 14 March
Housebuilders Barratt, Bellway, Gleeson, Crest Nicholson, Persimmon, Morgan Sindall, Weston, Redrow, Taylor Wimpey and Vistry have all confirmed they have signed the contract underpinning the pledge made last year to fix historic fire safety failures in their high-rise homes, ahead of a government deadline to sign the contract by the end of today.
The housebuilders' decisions to sign the "self remediation contract" have come after widespread confusion and anger last week in the industry after Michael Gove took to Twitter to threaten housebuilders with being banned from the industry, prior to officials having actually issued the final versions of the contract to companies to sign.
However, Building's sister title Housing Today understands that the majority of the 49 housebuilders that originally signed up to the developer pledge were issued with the necessary documents enabling them to sign toward the end of last week or over the weekend. Gove gave developers six weeks to sign the contract when the text was agreed at the end of January.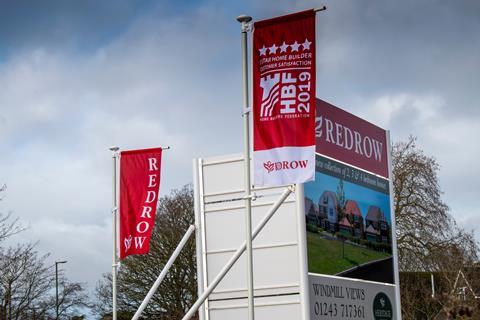 Redrow said the contract "widens builders' responsibilities regarding potential remediation work which may need to be undertaken" and therefore that the decision to sign "would mean an increase to our Building Safety provision". However, the £2.1bn turnover firm, which made a fire safety remediation provision of £164m in the year to July 2022, said "we do not expect this increase to be substantial".
But Bellway, which has already set aside £514m to repair historic apartment buildings above 11m under the developer pledge, said it did not expect to have to set aside more cash after signing up to the self remediation contract.
Chief executive Jason Honeyman said the firm remained "fully committed to acting responsibly with regards to building safety and we are making good progress, through our Building Safety division, on the remediation of legacy developments".
"Bellway has engaged extensively and constructively with DLUHC [The Department for Levelling Up, Housing and Communities] over many months, both directly and through the Home Builders Federation, which has ultimately resulted in the group's decision to sign the Self-Remediation Terms."
Likewise, Persimmon and Vistry, both said they did not expect their decisions to sign the contract to change the cost of remediating buildings already provided for. Vistry made an additional £71m provision when it signed the developer pledge last year, while Persimmon has to date committed £350m to repair high rise homes.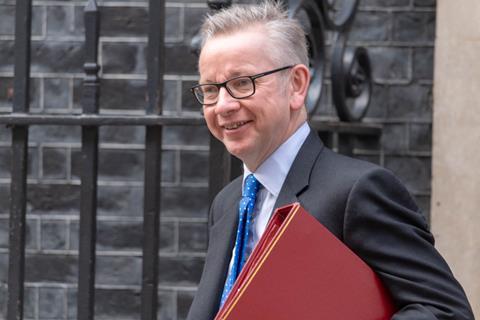 Last week housing secretary Gove hit out at housebuilders that last year committed over £2bn to repairs under the developer pledge for not signing the contract quickly enough. He said on Twitter: "Developers have pledged to fix buildings that they are responsible for, worth more than £2 billion. If they do not, I will ban them from the housing market."
He said that "developers must sign the contract", tweeting later: "Developers have been aware of the deadline for some time and my department has been working closely with them to ensure there can be no excuses for them to drag their feet."
However, housebuilding industry sources said that despite Gove's rhetoric none of the signatories of the pledge had actually received the final versions of the contract which would enable them to sign it by the middle of last week.
Developers have been aware of the deadline for some time and my department has been working closely with them to ensure there can be no excuses for them to drag their feet.

— Michael Gove (@michaelgove) March 10, 2023
While the text of the general contract was agreed at the end of January, each contract has to be made bespoke for each company in order to account for the names and details of the specific developments to be remediated.
Neil Jefferson, the managing director of the Home Builders Federation, said: "UK housebuilders have demonstrated their commitment to helping leaseholders by signing the pledge and are now going through the final stages of concluding the complex contractual process set by the government.
>> See also Churchill boss hits out at government 'blackmail' over cladding costs
>>See also: Housing secretary brings into force powers to deny housebuilders planning permission
"UK housebuilders are getting on with remediation work, and rather than attacking them on social media the government may be better focused on delivering on its promise to get contributions from other parties, including construction product companies and overseas-based developers."
Industry sources said the vast majority, if not all, of the 49 signatories of the developer pledge are expected to ultimately sign the contract, though it is not clear whether all will be able to do so in time for the deadline today.
Labour's shadow housing minister, Matthew Pennycook, responded to Gove's comments on Twitter by tweeting: "Michael Gove issuing warnings to developers to sign a remediation contract, despite his department not having issued them with execution copies, perfectly encapsulates this government's approach to the building safety crisis."
Gove has said that any developer which is asked to sign the contract but which does not do so will be subject to the Responsible Actors Scheme, which will come into force shortly and will give Gove the power to prevent developers from starting developments for which they have planning permission and from receiving building control approval for construction that is underway.
Gove added on Twitter that he planned to update Parliament this week on "those developers that have signed the contract, and the consequences for those that haven't".
DLUHC has been contacted for comment on whether all housebuilders have now received a final version of the contract and how many have been issued with final contracts.