Engineer says it is on course to triple pre-tax profit within three years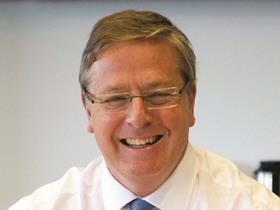 Waterman has increased its headcount by 5% in four months, buoyed by the market recovery, the firm has said in a trading statement.
The engineering group said it remained on target to triple its adjusted pre-tax profit to £3.3m within three years, as stated in its results last month.
Waterman reported adjusted pre-tax profit of £810,000 in its last full-year results to 30 June 2012, once writedown costs from exiting the Russian and United Arab Emirates markets was excluded.
The firm also reported that its civil and transportation business - which reported a loss last year - was "experiencing a much improved performance [because of] the decisive actions taken to reorganise the business to ensure that the cost base is consistent with the scale of the market opportunity."
Waterman, led by chief executive Nick Taylor (pictured), added its Ireland and Australia businesses had enjoyed a "positive start to the financial year".