Philip Wainwright left Willmott Dixon in October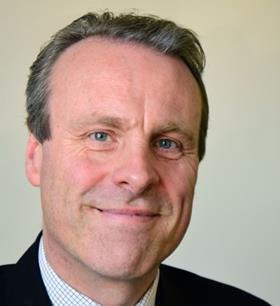 Wates has named former Willmott Dixon finance boss Philip Wainwright as its new chief finance officer.
He replaces Rod Holdsworth who joined Wates as interim chief finance in November 2017 and will be handing over at the end of the month.
In October Willmott Dixon confirmed Wainwright (pictured) had decided to leave the £1.3bn turnover business due to changes in the way the company operated.
At the time, a spokesperson for Willmott Dixon said: "His finance director role is no longer broad enough to make best use of his experience and wider capabilities, so he is stepping down. Given the kind of changes in our business structure he feels he now has the opportunity to pursue new opportunities."
Willmott Dixon is focusing on construction after de-merging its Be Living housebuilding and Fortem repairs and maintenance subsidiaries at the start of last year.
Wainwright joins Wates on 3 December and will site both on the Wates Group board and the executive committee.
Wainwright said: "I know Wates as an industry leading business, with an amazing heritage, a fantastic family ethos, and really exciting plans for the future, which are supported by one of the strongest financial track records in our sector."
Before joining Willmott Dixon, Wainwright began his career as a graduate engineer with Balfour Beatty, later qualifying as a chartered accountant with Ernst & Young.
He has also held financial and general management leadership roles with both Byrne Group and Laing O'Rourke.