Contractor to deliver facility to house jets which are among the most expensive in history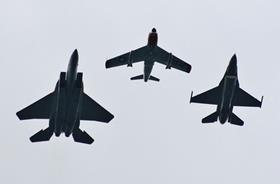 Wates has won a £27m contract to build a new facility to house cutting-edge fighter jets coming to the UK in 2018.
The project will be the first awarded to the contractor under the Defence Infrastructure Organisation's (DIO) Next Generation Estate Contract (NGEC) framework.
Wates will build the new facilities that will house the new F-35B Lightning II aircraft, which come into service in 2018.
The fighter jet programme is the most expensive military weapons system in history.
The new development will form part of the Ministry of Defence's investment programme to prepare RAF Marham for the arrival of the new aircraft. Building work is expected to commence next year.
The new development will become the new Squadron Headquarters for mission planning, administration and maintenance for the next generation of RAF operational fast jet aircraft.
Wates will use Norfolk-based suppliers and sub-contractors throughout construction as well as creating extensive training and employment opportunities for local people.