All three schemes have been designed by Sheppard Robson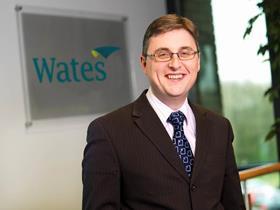 Wates Construction has scored a £10.1m contract to construct a new building at Maghull High School in Liverpool.
The Education and Skills Funding Agency appointed the contractor as part of its Priority School Building Programme 2 (PSBP2), which plans to rebuild or refurbish the school buildings in the worst condition across the country.
The building is the first of three schemes Wates will deliver in the north west, with a £7m project at Hartford High School in Northwich and a £3.8m project for Upton Heath Primary to follow in June next year. Sheppard Robson are the designers on the projects.
Construction on the Liverpool job is due to start in January 2018 and is scheduled to be completed in spring 2019. The existing building will be demolished upon completion.
Wates worked on 56 schools as part of the previous framework.
The three projects are among 227 schools that were allotted funds as part of PSBP2. In July last year it was revealed that phase one of the priority school building programme had been hit by a substantial cost increase of £178.2m.