Former Alf Macs man takes over from David Allen who has moved up to acting chief exec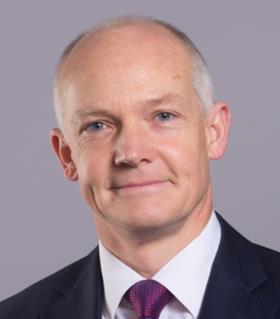 Wates has named Rod Holdsworth as its interim chief financial officer.
The 51-year-old (pictured) replaces David Allen, who has become acting chief executive following the departure of Carillion-bound Andrew Davies last week.
Davies joins Carillion next April as the firm's permanent chief executive, taking over from current interim Keith Cochrane.
Wates chairman James Wates said Holdsowrth was joining a business that had performed well this year and added: "Rod is ideally qualified to help guide us through this current period of transition."
Holdsworth was group finance director at facilities management business OCS for more than eight years until last summer and most recently was interim chief financial officer at heavy plant hire supplier Ardent Hire Solutions.
He had also previously held senior financial roles at Alfred McAlpine, bought by Carillion 10 years ago, and engineering consultant Whitby Bird.