Esther English will oversee irm's strategic planning
Wates has named Esther English as its new corporate development director with immediate effect.
Reporting to chief executive David Allen, English will lead Wates' strategic planning activities and will oversee the work that is underway to achieve its diversity, inclusion and environmental goals.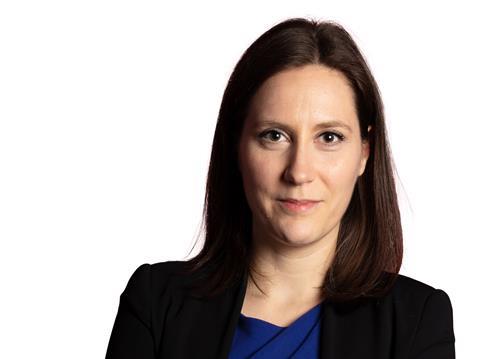 Allen said: "We need to blend the deep expertise of our existing team with the new capabilities, varied experiences, and fresh perspectives that people from different academic and professional backgrounds can bring."
English joined Wates in August 2020 as maternity cover for the chief of staff.
Before this, she worked at Crossrail for five years, most recently as head of reporting and at accountant KPMG and recruit Reed Global.
Last month, Wates has said it was targeting more work in the growing science, technology, industrial and healthcare sectors which has seen the firm split its construction arm into four regional businesses.
The firm said it wanted to grow its contracting business, which also includes M&E arm SES, by 30% in the next five years taking revenue at the business to more than £1bn by 2026.