Interiors and Retail business to be known as Wates Smartspace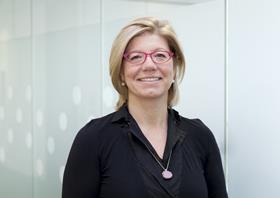 Contractor Wates is to rebrand its £125m turnover fit-out business as Wates Smartspace.
The move follows the decision to merge Wates' interiors and retail businesses, taken during the recession, after workload fell sharply. Since then the business has been known as Wates Interiors and Retail.
Helen Bunch, managing director of the division, said the decision to rebrand reflected the fact that around 60% of the business' turnover now came from sectors other than commercial office and retail fit-out. The division now operates on a national basis and in sectors including banking, education, airports and distribution. She said: "Last year it became apparent that we'd outgrown our name. The name was limiting what we could do and the mindset both internally and externally about our expertise."
The business employs around 160 people and makes an operating margin of 2.5%. Turnover had fallen to as little as £100m in the recession, and is expected to hit £125m in 2015.
Bunch said the broadening of the sectors the business worked in had been accelerated in response to the recent decline in supermarket and retail spending on construction. "The retail market has become very difficult, with spending cut back dramatically as retailers now have others things to spend their capital investment on. The volume of opportunity has reduced dramatically and we've had to protect ourselves from that," Bunch said.