Scheme will deliver more than 3,000 homes over 12 years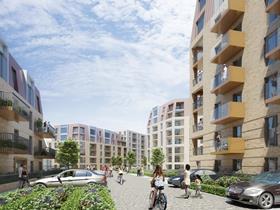 The Borough of Havering has announced a £1bn contract and joint venture with Wates Residential, which will see 12 council estates regenerated to provide around 3,000 homes over the next 12 years.
The project will see an overhaul of Havering's existing council accommodation, will increase council-rented accommodation by 70% and build 400 low-cost home ownership properties.
The scheme will see the council's current stock of 856 homes replaced to create 3,112 homes of mixed tenure, and double its number of affordable homes.
Funding for the scheme will come from the council's housing revenue account, Wates and the Greater London Assembly (GLA).
Havering will receive £33m from the GLA to deliver new estates where 40% of the homes will be affordable.
The scheme will also have wider benefits including the creation of a Construction Academy through a partnership with Havering College and the Construction Industry Training Board and delivering around 165 apprenticeships.
Cllr Roger Ramsey, leader of Havering Council, said:"Forming this joint venture will allow us to provide high-quality new homes for existing residents and young people who want to stay in the borough.
"This, together with the arrival of Crossrail, and plans for two dedicated housing zones, means developers, businesses and residents will all want to be a part of a future Havering."
Support is being provided to all residents on the estate to help them find new homes which will allow the redevelopments to begin.
The right to return is guaranteed to every existing resident on the estates being regenerated. Any housing that requires rebuilding will be done on a like-for-like basis to ensure no loss of existing affordable housing.