Hugh Broughton's new art gallery on Nottinghamshire estate is granted planning permission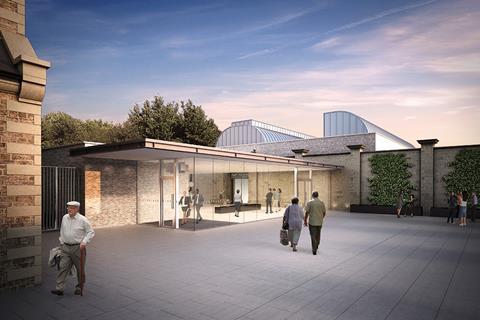 Architect Hugh Broughton's plan for a new art gallery in the grounds of the Welbeck Estate in Nottinghamshire was granted planning permission this week.
The gallery, to be built next to the existing Harley Gallery, will display historic works from the Portland Collections. Visitors will enter the new gallery through a glazed entrance pavilion set within the existing grounds of the Harley Gallery.
The gallery is housed within the walls of the Tan Gallop, a structure previously used for training race horses. Construction is expected to start in the autumn.