Architect drawing up plans for four runways at Luton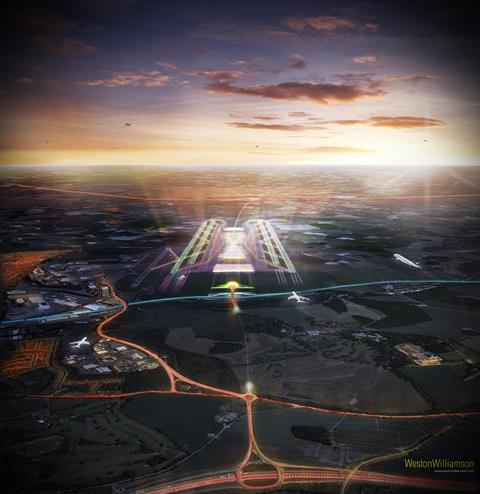 Architect Weston Williamson is working up plans to expand Luton Airport to four runways to solve the UK's aviation capacity issue.
The move follows plans by rival architects Foster+ Partners for a hub airport in the Thames Estuary; plans by architect Make to expand Stansted to four runways and an announcement by Gatwick that it will draw up plans for its own second runway.
Heathrow has also continued to lobby for a third runway at its site.
Rob Naybour, director at Weston Williamson, said the firm, which does a lot of work in the transport sector, had been following the airport debate for "some time".
He said: "A new four runway airport at Luton is by far the best solution. Thameslink and the new north south Crossrail 2 would link directly to the new terminals with journeys directly to Euston in 25 minutes. New junctions to the M1 and the A1 offer excellent connectivity."
He the scheme could be achieved with a minimal loss of housing and there would be space to development hotels and other facilities to the south of the airport.
Naybour said Weston Williamson had originally looked at expanding Birmingham Airport as a solution to the aviation capacity problem. "We came to the conclusion that Luton was a much easier option partly because there's a lot of infrastructure around Birmingham airport [constraining further expansion]," he said.
He added that the debate that had been driven by the press around the Foster + Partners Thames Estuary hub scheme was great, but it now needed to be widened to look at a whole suite of options for additional airport capacity.