Catch up on everything from the last day of Digital Building Week on demand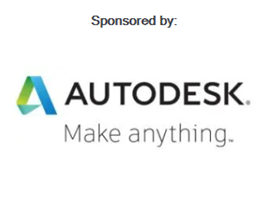 The fourth day of Digital Building Week focued on lthe digital transformation of the construction industry.
The final day of the four-day event started with a keynote interview with Anne Kemp, fellow and technical director at Atkins and chair of the UK BIM Alliance.
Carried out by Jordan Marshall, chief reporter at Building, the interview took place at 9am.
The final panel of the day, which will took place at 1pm, was forward-looking, centering on the reality of delivering a digital transformation.
In this webinar, leading industry experts will explore how we must rely on digital transformation to drive the recovery, how technology was used in the recent months and what the experts believe is next in this crucial stage for construction.
Speakers include Mark Boyle, group design director at Robert Bird Group, Daniel Wood, technical specialist at Autodesk, Simon Rawlinson partner and head of strategic research and insight at Arcadis and Jack Stewart, digital design lead at Hawkins\Brown.
It was chaired by Building's group editorial director Chloe McCulloch.