Willmott Dixon has become the latest firm to slash its workforce, with the contractor announcing it will reduce its staff numbers by around 5%.
The cuts will see around 100 people made redundant across the company's seven regional offices.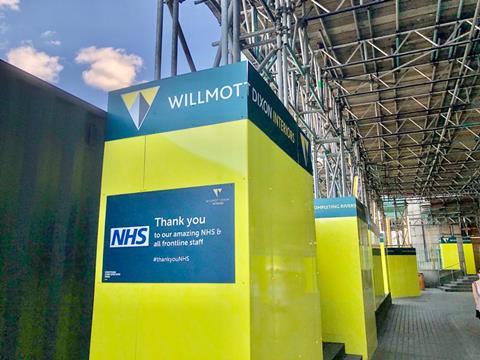 In a statement, group chief executive Rick Willmott said the firm was facing a 20% reduction in revenue because of covid-19 this year.
He said: "Over the past two months, it's become apparent that the pandemic will remain with us for the medium term and it could be next year before we return to some semblance of normality.
"Unfortunately, the worsening economic situation means we have to take further steps to safeguard our future as we accept our company will not be returning to pre-covid levels of output and workload in the near future."
> Coronavirus: The companies making covid-19 job cuts
It is intended that most people who leave the company during this process will take voluntary redundancy.
Willmott said: "I am saddened that in the space of a few months and having seen so many people pull together in a way that I couldn't have imagined was possible, we now find ourselves in this position.
"We will take the next steps with compassion and consideration for the hugely talented people I have always been proud to work with."
Willmott Dixon said the decision was taken partly because of the degree of uncertainty on future order volumes as customers review their plans.
The firm said there was a risk this could result in a delay or cancellation of some projects this year, as well as in 2021.
In accounts filed at Companies House last month, the firm said pre-tax profit slumped last year from £35.5m to £29.2m on turnover down 6% to £1.2bn.