Revenue stands firm at £1bn, while pre-tax profit falls 26%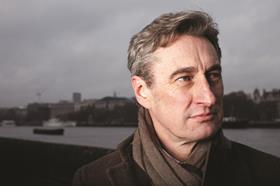 Willmott Dixon has posted solid results for the year ended 31 December 2012 in what chief executive Rick Willmott described as a "dire" market.
Turnover stood firm at £1bn, while pre-tax profit fell 26% to £15.7m from £21.1m the previous year.
Willmott (pictured) said the firm had shown "resilience" in matching the previous year's revenue, despite a "huge contraction" in building markets.
He added: "Had our company flexed with the market and followed the [contraction] trend, we would have become a sub-£600m turnover group."
Willmott admitted pre-tax profit was "fractionally below our target minimum profit level".
Revenue at the firm's Capital Works division, which includes construction, housing and interiors and is led by divisional chief executive John Frankiewicz, fell to £903m from £966m.
This drop was partly compensated for by growth elsewhere, including an increase in revenue in the Support Services business led by divisional chief executive Chris Durkin – to £110m from £83m.
The contractor's headcount increased during the year to 3,138, up from 2,845 the previous year.
Wilmott added his focus was "managing a substantial organisation in a dire market, whilst retaining the cultural and ethical attributes upon which we pride ourselves."