Mixed 2015 results for construction group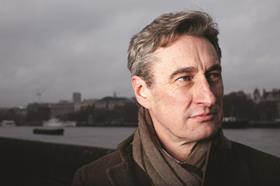 Willmott Dixon posted a slump in profit but a slight rise in turnover in mixed results for the 2015 calendar year.
Pre-tax profit almost halved, down 45% to £12.6m from £22.8m, while turnover edged up to £1.33bn, up from £1.26bn.
It was a big year for the firm, with the launch of a new residential business and high profile work including the fitting-out of the new home for the world renowned Design Museum.
Willmott Dixon's group chief executive Rick Willmott (pictured) said: "It's been rewarding to see our continued growth across all our core activities, although as we come out of what has been a tough period for our industry, this is reflected by slightly reduced profits compared to 2014.
"Our people want to feel that they work for a company committed to making a tangible contribution to the well-being of local communities, and this is something highlighted by the £2.5m we invested last year in various community related activities that included improving the life chances of hundreds of young people."
The bulk of the firm's turnover comes from construction with revenue here up by just over £100m to £866m. Workloads at its interiors business stayed flat at £74m with schemes the firm is working on including a £20m fit-out of offices at the north end of Blacfriars Bridge in central London for Network Rail and another £20m contract to fit-out the new home of the Design Museum in west London. It is also working on a scheme to carry out refurbishment work at Alexandra Palace in north London - the venue of the PDC World Darts championship.
Willmott Dixon said it was expanding its interiors work outside London and is a national framework partner for budget hotel chain Travelodge and Barclays Bank.
Revenue at its residential business slipped by close to £100m but the firm, which has grouped its resi businesses under the Willmott Residential banner, expects this to grow as the government looks to build one million new homes by 2020.