Work is expected to start onsite at the end of the year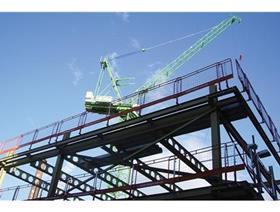 Willmott Dixon has been chosen to build a £9m specialist dementia facility in Kingston.
Kingston Council picked the contractor to deliver the care home, which will be built on a site in Surbiton.
While the project is yet to receive planning approval, construction work is due to start toward the end of the year, with the facility due to open by 2020.
The new purpose-built residential home will provide care for the increasing number of older people with dementia in the borough "and generate income for the council from residents who are able to fund their own care", according to Willmott Dixon.
Stephen Taylor, director of adults at Kingston Council, said: "With an ageing population in the borough, meeting the needs of people with dementia in Kingston is increasing. The council currently relies on the private sector market to provide most of the bed-based care.
"This state of the art facility will help us provide much needed places for vulnerable people."
There are estimated to be more than 1,500 residents in Kingston, with dementia. It is predicted that this figure will rise to more than 2,100 people with dementia by the year 2027.