Specialist appointed as logistics partner for University College London's major campus revamp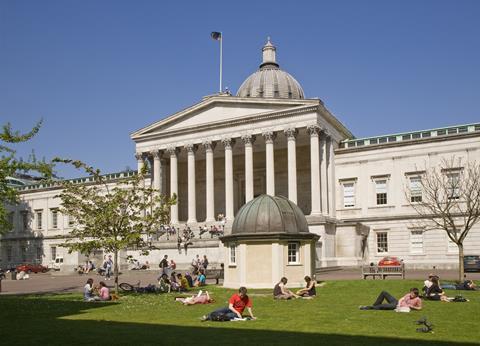 Specialist Wilson James has been appointed by the University College London (UCL) as its logistics partner for a major redevelopment of its campus in central London.
Wilson James has won the five-year contract, worth around £10m, to provide logistics for the UCL's Bloomsbury Transformation Programme.
Wilson James will provide a coordinated logistics service, including traffic marshalling, waste and delivery management for a large programme including the refurbishment and extension of The Bartlett School of Architecture.
The project will use the London Construction Consolidation Centre (LCCC) for offsite logistics, which will reduce the number of deliveries to site by 700%.
Sean Kelly, operations director at Wilson James said: "Having worked for over a year with UCL in a consultancy role on pre- construction planning it is good to be able to put our logistics plan into practice.
"We will use our experience gained on projects such as Heathrow Airport and Bart's Hospital to minimise disruption and allow the life of the University to continue alongside the programme of works".