Weston Williamson and Mott MacDonald also worked on the project
Woolwich has become the latest Crossrail station to be handed over to Transport for London.
Built by Balfour Beatty, it is the fourth of the new Elizabeth line stations to be transferred over to TfL, alongside Custom House, Farringdon and Tottenham Court Road.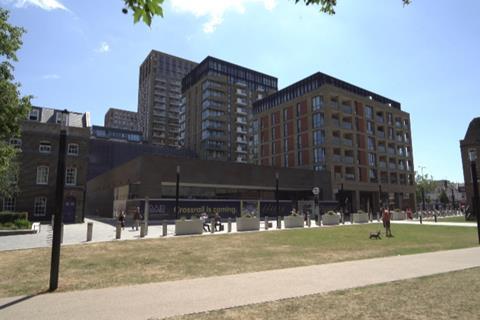 It was delivered under a different model to most of the new stations, with Berkeley agreeing to fund and build the station box as part of its Royal Arsenal Riverside project, which it completed in 2013.
Balfour Beatty delivered the fit-out of the new station, while Mott MacDonald was Balfour's design partner on the scheme, which was drawn up by Weston Williamson.
Balfour Beatty Ground Engineering also worked on the job while the firm was responsible for installing M&E plant.
The station has been built at the historic site of the Royal Arsenal in Woolwich and was initially a dockyard established by King Henry VIII.