Number of builders reporting less work increased in Q4 last year, survey finds
The number of construction SMEs reporting that their workloads had shrunk increased in the final two months of last year, according to the Federation of Master Builders (FMB).
Over a quarter (27%) of respondents to the FMB's latest State of Trade survey said that workloads were flagging in the fourth quarter of last year, up from 21% in the previous quarter.
While the number of respondents who said that their workload was increasing in the fourth quarter of 2020 was nearly a third (31%), this was also down, from 39%, in the third quarter.
More than two-fifths (42%) reported no change in workloads in the fourth quarter of last year.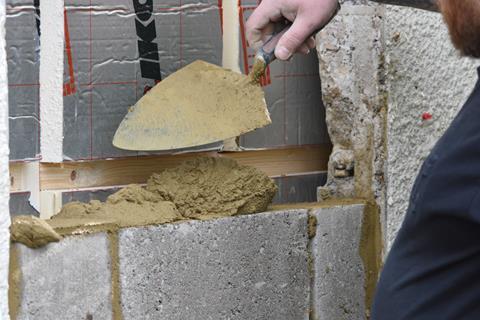 The survey also found that rising material costs were continuing to hit SMEs at the end of last year, with 82% of respondents to the survey reporting price hikes in November and December. This was a marginal improvement on the 87% of respondents reporting price hikes in the third quarter.
Despite the added costs, only 29% of respondents said that they were increasing the prices they charge for work, down from 37% in quarter three.
FMB chief executive Brian Berry said the numbers meant that the government needed to offer more support to the construction sector in next week's Budget.
He said: "Given the government's commitments to 'build back better', next week's Budget needs to support the construction sector to help create much-needed jobs and to propel the economy forward."
He added: "The Chancellor must use the Budget to cut VAT on home improvements, to make it easier for households to get works done, including green upgrades. An extension of the Stamp Duty holiday is also essential to breathe new confidence into the housing market."
Chancellor Rishi Sunak is planning on extending the Stamp Duty holiday by three months until the end of June, according to a report in the Times this week.
The report comes amid concerns that the existing cut-off date for the holiday of 31 March will see thousands of house sales collapse.
Sunak will deliver the 2021 Budget on Wednesday, 3 March.