Consultant says move is 'mitigation measure' to protect its European business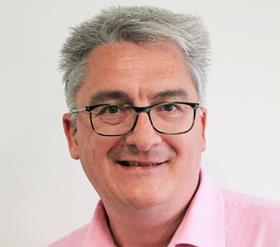 Consultant WYG has set up an office in Amsterdam to ward off the threat that £30m worth of income might disappear after Brexit.
The firm carries out around one fifth of its £153m turnover in Europe with the engineer having a number of offices on the continent including three in Poland.
WYG chief executive Douglas McCormick, who took up the post last June after nearly two years as the boss of Sweett, said its new Dutch base would help it win work in the region if the UK's negotiations to leave the EU turned sour.
He added: "Very simply this is a mitigation measure in anticipation of what Brexit might mean. We derive 20% of our revenue from Europe and we want to protect that. We want to work in the region."
The UK is due to officially leave the EU at the end of March next year with worries growing among business leaders that the country will end up with a 'hard Brexit' and being locked out of lucrative deals on the continent.
McCormick (pictured) said the uncertainty over what sort of deal UK business will be left with once next year's deadline passes was "unhelpful" and added: "We're being prudent [in setting up the office] and covering the bases."
WYG said having an office in Amsterdam meant it "remained eligible under the relevant EU regulations to bid for, secure and deliver work funded from the EU Budget or EU Development Funds".
Its Amsterdam office is a holding and management company called WYG International BV which was created at the end of last year after WYG merged its international business with a newly-created company registered in the Netherlands.
The firm has moved a director from the UK to work at the Amsterdam office, which currently employs 40 staff based in the UK with McCormick adding he hoped staff numbers would grow.
Last week the firm said it had nosedived into the red for the year to March 2018 after being hit with costs associated with closing businesses in the UK and Europe as well as increased provisions for legacy contracts.