TfL minutes reveal consultant's warning that a 'technical resource capability' needs to be addressed
Cyber security issues on the £18bn Crossrail project have emerged with the firm charged with overseeing the scheme flagging concerns about the project's failure to protect itself from attack.
Minutes from the project's sponsor board meeting on 7 May have revealed that Jacobs, who has been hired by the Department for Transport and Transport for London to oversee the management of the project, has raised serious concerns about how cyber threats have been handled.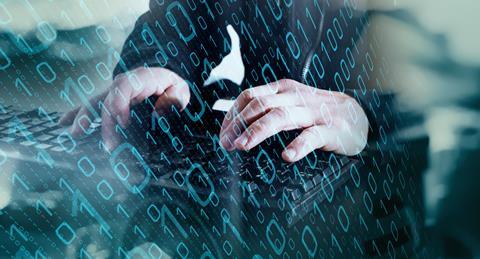 The minutes said: "P-Rep [Jacobs] flagged their emerging concerns on the programme-wide issue of cyber security.
"Sponsors asked how long it would take to resolve the cyber security issues and [Jacobs] stated that Crossrail had undertaken deep dives and clarified the software compatibility issue between Windows versions but there remains a technical resource capability issue across Crossrail and their contractors that needs to be addressed."
In concerning news for the project's leadership, the DfT and TfL said the cyber worries were an example of new issues arising which were not foreseen by Crossrail.
A string of construction firms have fallen prey to cyber attacks this year with Interserve and Bam both struck in May.
In January, Bouygues fell victim to an online attack, while Zaha Hadid was also hit in April.
It comes as the boss of Crossrail revealed the board is set to vote on a new plan to complete the project in the wake of delays caused by covid-19.
The railway's chief executive Mark Wild said it has been coming up with a proposal for the past four weeks.
In a letter to London Assembly transport committee chair Alison Moore, Wild said it would be put to the board later this month.
The sponsor board papers have subsequently revealed that the DfT and TfL had asked Crossrail to outline how they plan to assure sponsors that a realistic recovery plan had been developed and underpinned by robust scenario planning.
It also revealed the size of the workforce that had returned to work onsite.
The papers said that, as of 7 May, 377 staff were carrying out maintenance of assets, care and custody activities and 163 staff were engaged in niche works.
This is expected to grow up to 1,000 people as the work ramps up – although some way short of the previous pre-coronavirus number of 2,500 people on site.
Crossrail said welfare facilities were likely to be the pinch point, when it came to ensuring social distancing could be adhered to.