WSP Parsons Brinckerhoff has bought Halvorson and Partners, a Chicago-based structural engineer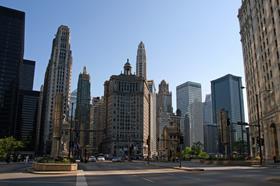 WSP Parsons Brinckerhoff has acquired Chicago-based structural engineer Halvorson and Partners.
The 40-strong firm, founded in 1996, specialises in tall and complex buildings and has provided the structural designs for high profile towers such as the Burj Mohammed Bin Rashid Tower in Abu Dhabi and OneEleven, a 60-story luxury apartment tower in Chicago. The firm also provides technical expertise in areas such as forensic and value engineering.
David Cooper, president of WSP Parsons Brinckerhoff's U.S. buildings practice and the region's chief commercial officer, said: "This acquisition not only enhances our building structures practice with additional expertise, it also gives us a platform upon which to build a fully integrated buildings engineering practice in the great city of Chicago, the birthplace of the steel frame skyscraper."
Halvorson and Partners founding principal Robert Halvoson is to remain with the firm becoming an executive vice president. He will continue to lead the Chicago office and will work with WSP | Parsons Brinckerhoff's leadership to integrate and grow the national structural engineering practice.
He said the merger would allow the firm to be in a better position to "collaborate with our architect partners and to serve our clients wherever they are pursuing projects".
"It also enables us to offer more of a one-stop approach for structural engineering and the comprehensive high performance building services that are critical to the success of today's technologically advanced building projects."