UK boss Mark Naysmith unveils seven `heads of discipline' as he targets double-digit growth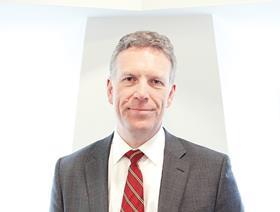 Engineer WSP Parsons Brinckerhoff is to target double-digit growth in the UK as the firm revealed details of the senior management structure of the combined company.
Canadian-owned WSP bought transport engineer Parsons Brinckerhoff in October last year for £820m. In February the combined business appointed former WSP UK managing director Mark Naysmith as chief operating officer for the UK, with Parsons Brinckerhoff's former Africa MD Ian Maclean taking charge of a separate energy and industry division.
Building can reveal that Naysmith has now selected a structure for the business and a seven-strong executive leadership team to report into him. Key players will include tall buildings expert Kamran Moazami, who will lead the firm's building structures discipline, and Philippe Honnorat, who will be in charge of building services. Of these "heads of discipline", just two - Darren Reed and Steve Reynolds – are former Parsons Brinckerhoff staff.
In total, of nine senior operational managers - including Naysmith and Maclean - six roles have gone to former WSP bosses, and three to Parsons Brinckerhoff managers.Steve Reffitt, former chief operating officer of Parsons Brinckerhoff Europe, has been appointed integration director for the businesses in the UK, the Middle East and Africa.
The £820m acquisition of Balfour Beatty-owned Parsons Brinckerhoff by WSP created a 32,000-strong global consultant with revenues in excess of £2bn. In an interview with Building this week, Naysmith said the combined UK business, which had been operating as one entity since the start of March, had a turnover of £400m and 5,150 staff.
Naysmith said the firm was still undertaking strategic business planning, but that he would target at least "double digit" revenue growth over the next couple of years, and expected to hire in the region of 1,000 staff this year as the firm grew.
He said a final global decision over the combined firm's brand would not be taken for another "12-18 months" and that integrating the companies quickly was his priority to reduce uncertainty among staff.
WSP Parsons Brinckerhoff UK executive team
Development Ian Liddell
Building structures Kamran Moazami Building services Philippe Honnorat
Rail Darren Reed
Highways and bridges Steve Smith
Environmental Mark Hurley
Major project services Steve Reynolds

To read the Mark Naysmith interview click here