Currie & Brown swoops with higher £29m offer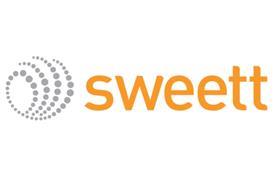 WSP Parsons Brinckerhoff has bowed out of the takeover battle for Sweett, after rival consultant Currie & Brown swooped in with a higher £29m offer last week.
WSP PB has issued a short statement to investors saying it has "terminated efforts to acquire Sweett Group".
Last Friday Sweett's board said it was recommending the £29m bid from Middle East-owned Currie & Brown, which trumps WSP PB's £24m bid from late May.
Currie & Brown had already acquired Sweett's struggling Asia Pacific businesses in a deal agreed late last year and concluded earlier this month.
Sweett's chairman John Dodds said the Currie & Brown offer represented an "attractive premium" for shareholders.
Currie & Brown is also offering Sweett a £9.45m debt facility that would replace the firm's current borrowing facilities, which expire on 8 July. Dodds warned Sweett's bank had shown "unwillingness" to extend the facility, making Currie & Brown's additional offer of debt funding more attractive.
Sweett's directors will step down from Sweett's board if Currie & Brown's takeover bid is successful.
WSP PB initially responded to say it was "considering its options" following the rival bid and advised Sweett shareholders to take no action.
The original deal between Sweett and WSP PB had been expected to complete this month.
Currie & Brown is a subsidiary of Middle East-based engineering giant the Dar Group, which also owns architect Perkins+Will.
Currie & Brown's offer at 42 pence a share represents an 83% premium on the 23 pence closing price of Sweett's shares on 24 May prior to WSP PB's bid. The rival bid is also a 20% premium on the 35 pence per Sweett share from WSP PB.
Currie & Brown said it believes cost-savings can be made at Sweett, principally through the intended de-listing from the AIM stock exchange and cut-backs in property, back office and shared services.
David Broomer, group chairman of Currie & Brown, said: "This transaction will bring together two well-respected businesses to create a leading construction advisory business and deliver a key element of Currie & Brown's strategy - to provide a quality offering to global and local clients alike.
"The acquisition of Sweett will create a business of substantial scale in the UK, which will provide a compelling offer to clients and significant opportunities for all our people to develop."
The offer from Currie & Brown follows its purchase of Sweett's Asian and Indian businesses and the subsequent disagreement between the two over the price, which was only resolved after a decision from an independent arbitration earlier this month.
Sweett also posted a £19.4m loss for the year in its last set of results. The consultant lost £13.7m on the sale of its APAC and India businesses to Currie & Brown and reported £1.9m of operating losses in the Middle East, as well as a £5.1m pre-tax loss, which the firm attributed to exceptional administrative expenses.