High-speed rail expert Peter Humphreys rejoins the firm from Aecom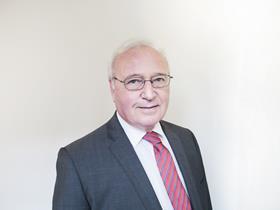 Peter Humphreys has re-joined WSP Parsons Brinckerhoff from Aecom as rail technical director.
Humphreys (pictured) has over 40 years experience in the planning, designing and construction of high-speed rail, metro and light rail projects in the UK and across the world.
Humphreys has undertaken several executive roles project-managing high-profile projects including the London Underground Jubilee Line extension, the Australian High Speed Rail feasibility study, the Sydney Metro, and the Jeddah Metro in Saudi Arabia.
Commenting on his appointment, he said: "It's a great time to be back in the UK with hugely challenging rail and high speed rail projects under way. I am looking forward to sharing my experience and knowledge with my colleagues."
Darren Reed, head of rail at WSP Parsons Brinckerhoff, said: "Our combined experience in designing, planning and engineering rail projects internationally means that we are in a better position to attract the greatest talents and minds of the industry.
"Having Peter on board will strengthen our technical expertise for the benefit of our clients; and I am delighted to welcome him in our rail team."