Canadian giant has made a cash offer for the shares of NZ stock exchange listed Opus International Consultants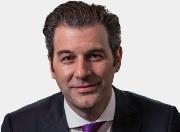 WSP is poised to take over New Zealand-based Opus International Consultants (OIC) after reaching an agreement with the firm's Malaysian-based majority shareholder.
The consulting giant's cash offer for UEM Edgenta's 61.2% stake, which it has extended to the other OIC shareholders, values the business at NZ$263.2m (£148m).
This is 86.9% higher than the closing price on 11 August for OIC's shares, which are listed on the New Zealand stock exchange.
OIC is a multi-disciplinary infrastructure, building and asset management consultancy with over 3,000 staff across New Zealand, Australia, Canada and the UK. Some 1,800 of its employees are based in 36 offices across New Zealand.
In 2016, OIC reported revenue of NZ$471m (£264.9m) and operating earnings before interest, tax, depreciation and amortization of NZ$28.3m (£15.9m).
UEM Edgenta's acceptance of WSP's offer is subject to shareholder approval at a general meeting to be held in the foruht quarter of this year.
WSP said the acquisition was "an opportunity for WSP to improve its presence and expertise in the Australia and New Zealand market" and that OIC's operations would increase the Asian-Pacific region's share of its total revenue in from 14% to 20%.
The Canadian-headquartered firm has expanded rapidly in recent years and in the last 11 months has acquired Latin American consultant Poch and UK transport specialist Mouchel. The OIC takeover would take its staff count to almost 40,000.
Alexandre L'Heureux, president and chief executive of WSP, said: "We believe our offer is attractive to OIC shareholders, customers and employees. The transaction, which is in line with our 2015-2018 Strategic Plan, will enable us to fulfil our strategic ambitions of enhancing our activities in the Australia and New Zealand region, while strengthening our expertise in the water-related infrastructure sector and asset development and management.
"The combination of skills and compatible cultures will provide a great foundation for the two organizations to work together effectively on selected projects, creating attractive and value-enhancing solutions for our clients."