Firm announces multiple contract wins across the continent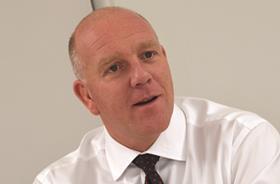 Consultant WYG has won six jobs totalling over £10m across Africa.
The firm has won two contracts in Ivory Coast totalling £5m. The first is for the Ministry of Finance providing support to its management reform programme, the second is for the Ministry of Transport supporting the development of a national framework for managing and maintaining the country's road network.
In Nigeria, the UK government's Department for International Development has appointed WYG to assist on further finance reform programmes on a contract worth £1m.
Last month, the firm was awarded an extension to its role providing technical assistance to the Africa, Caribbean, Pacific Secretariat, worth €3m (£2.6m).
The firm is also been appointed to a support de-mining activity in South Sudan and help deliver a £1m project to provide support to the region's utilities regulators.
WYG has also been appointed to continue its work on a project for the governments of Burundi, Kenya, Rwanda, Uganda and Tanzania aiming to deepen economic integration and improve the quality of life for people in the region.
Paul Hamer, chief executive of WYG, said the wins "demonstrate the progress we are making in delivering on two key elements of our strategy: creating growth and becoming a global group".
He added: "We are successfully growing our order book by using our existing market position, client relationships and partnering to address a number of global challenges in developed, emerging and third world economies."